Sandy also  sells and uses daily

Young Living Essential Oils and occasionally Well Beyond Healthy Chocolates

. She has enjoyed Young Living since 2011 and Well Beyond since 2009.
Young Living Essential Oils 

provide organic oils for health and healing, as well as supplements, personal care products, a few food items, and Thieves Cleaning products (including a hand sanitizer that does not have triclosan).

You cannot click on the logo to go to the site (

www.youngliving.com

). If you wish

to order, please contact me.

..you may not order directly unless you join as a member and if you want to do that, please sign up with me. You can visit the website for detailed product information.   If you wish to sign up as a member and get the discounted prices, you can do so for as little as $40 with at least one purchase per year to remain active. Also, you can earn free products with a minimal monthly purchase as well in their Essential Awards Program.  Or I order monthly and if you are local, you may place an order through me before the 18th.  I recommend the basic kit for around the house. Oils can be used for aromatherapy, or topically, and some internally for moods and healing. Lavender oil is good for bites, cuts, calming and many other uses (see more information on Lavender below).  I have a reference book that tells specifically what oil is good for a particular need.  You may send questions through the contact page and also make arrangements to join or order products from me.
********************************************************************************
Well Beyond Healthy Chocolates

  include a product line of chocolates, beverages, and more that are sugar-free and sweetened only with natural foods like acai and blueberry.
Well Beyond Chocolate is like Young Living as far as membership goes, so you should contact me if interested. You cannot click on the logo above.  To look at the products go to

www.well-beyond.com
These chocolates are diabetic-friendly, and the dark chocolate is imported from  Belgian.  This cocoa is cold-pressed to keep its integrity and health benefits. They are very tasty and healthy!   They are a whole food so satisfy you and stop other cravings. The  Canadian Government as approved chocolate as a medicine  but not our FDA.  A bit of dark chocolate daily is a very good thing!
Why are antioxidants important?

   They prevent cellular damage which causes disease.  Diets rich in fruits and vegetables provide more protection against disease. Antioxidants even slow the aging process, and can reduce strokes and heart disease.  But don't grab a common chocolate bar, as they are full of many ingredients, like sugar and fats, that are not healthy and the chocolate is not processed the same.  Look for dark chocolate that is 60-90% cacao or consider Beyond chocolates.
 These chocolates are high in antioxidants and have a very high ORAC value.
What is Orac you ask?

?  Is is the measurement of Oxygen Radical Absorbance Capacity which measures the antioxidant's in a particular food.  The more the better!  Most of Well Beyond's chocolates have a score of over 20,000.  Well Beyond chocolate is also cold-pressed so that the nutrients are maintained and not cooked away. Nor is it 'dutched' chocolate which removes many nutrients and adds ingredients like milk.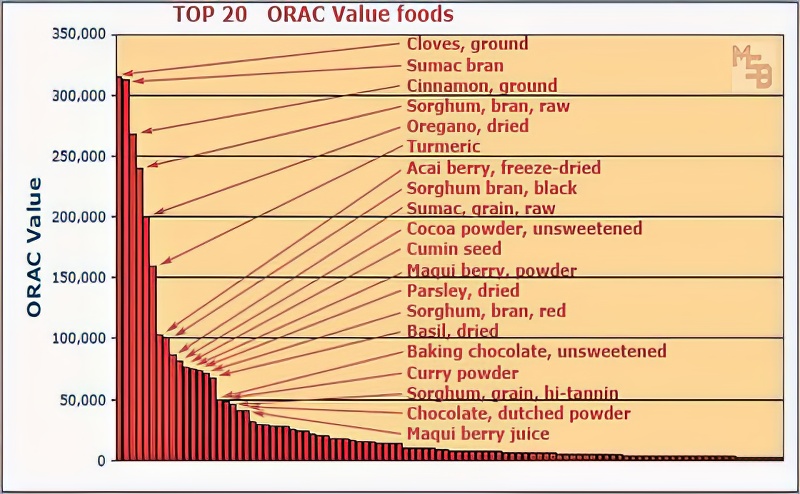 THE SECRETS OF CHOCOLATE
* HELPS FIGHT FAT
* LOWERS RISK OF HEART DISEASE
* REDUCED DIABETES RISK
* SLOWS THE AGING PROCESS (WHO WANTS TO LIVE WITHOUT CHOCOLATE ANYWAY?)
* ENHANCES YOUR IMMUNE SYSTEM
* BOOSTS YOUR MOOD & SEX DRIVE
Please make sure you are buying the best quality of chocolate – the highest percentage of cocoa, not 'dutch'ed, less sugar. That is why Well Beyond is so good!
THE BENEFITS OF LAVENDER OIL 
Lavender (lavandula angustifolia) is the most versatile of all essential oils. Most commonly known for its relaxing effects on the body, therapeutic-grade lavender has been highly regarded for the skin. It may be used to cleanse cuts, bruises and skin irritations. The fragrance is calming, relaxing and balancing – physically and emotionally. Carrying a bottle of lavender around with you is like having your own personal first aid kit, perfume and pick-me-up.
Here are 13 ways you can incorporate lavender in to your daily life:
1. Calming
Rub 2-3 drops of lavender oil in your cupped palms, then use the inhalation method to draw the scent all the way into your amygdala gland (the emotional warehouse) in your brain to calm the mind. Then, rub on the feet, temples, wrists (or anywhere) for an immediate calming effect on the body. Great for use in crowded areas like planes or subways to carve out your own personal oasis.
2. Sleep aid
 Again, use the cupping and inhalation method. Then, rub a drop of Lavender oil on your palms and smooth on your pillow to help you sleep.
3. Bee sting / Insect bite

Put a drop of Lavender oil on a bee sting or insect bite to stop itching reduce swelling.
4. Minor burn
Put 2-3 drops Lavender oil on a minor burn to decrease pain. I recently did this after I spilled scorching hot tea on my hand at Starbucks and luckily had my lavender with me. Result: NO redness, swelling or pain. NO sign of any burn. Lavender works wonders!
5. Cuts
Drop Lavender oil on cut to stop bleeding, clean wound, and kill bacteria.
6. Eczema / Dermatitis
Mix several drops of Lavender oil with a nut or vegetable mixing oil (coconut, sesame, etc) and use topically on eczema and dermatitis. I have a dear friend who suffers from severe eczema and swears by this.
7. Nausea or motion sickness
To alleviate the symptoms of motion sickness, place a drop of Lavender oil on end of tongue, behind the ears or around the navel.
8. Nosebleed
To stop a nosebleed, put a drop of lavender oil on a tissue and wrap it around a small chip of ice. Push the tissue covered ice chip up under the middle of the top lip to the base of the nose and hold as long as comfortable or until the bleeding stops (do not freeze the lip or gum).
9. Dry or chapped skin
Rub lavender oil on dry or chapped skin.
10. Chapped or sunburned lips
Rub a drop of lavender oil on chapped or sunburned lips.
11. Hay fever. 
Rub a drop of lavender oil between your palms and inhale deeply to help alleviate the symptoms of hay fever.
12. Dandruff.
Rub several drops of lavender oil into the scalp to help eliminate dandruff.
13. Cold sores. 
Put a drop of lavender oil on a cold sore.
***BONUS: Flavor booster! 
Add a few drops of lavender to any recipe you want to enhance. Favorites: add to your water or tea (especially sparkling!), brownies, bars, cookies, dessert recipes, raw chocolate or salad dressings. Enjoy!
 As you can see, Lavender is an essential oil that can uplift your life (and mood), heal and entice in a variety of ways. It's a great secret weapon to have on hand at all times!
If you wish to order Lavender Oil, contact Sandy.  You can become a YL member under her with no monthly minimums but enjoy wholesale prices on products when you need them.
BOOK RECOMMENDATIONS
Loving Yourself to Great Health

..Louise Hay, Ahlea Khadro, Heather Dane,

The Food Babe Way

by Vani Hari,
The Healthy Powers of Chocolate
OTHER GREAT CLEAN, GREEN PRODUCTS
Biogreen Clean (vegetable-based clear, no scent cleaning product that cleans most anything)